As Confetti.co.uk described our Photobooth:
"Keep an eye out for the photo booth pictures, they're the best we've seen in a long time!"
---------------------------------------------------------------------
Why not add an element of fun during your drinks reception. This is a great way to allow your guests to relax and loosen up after all the formalities of the ceremony.

A professional photographer with all the studio equipment and props, will deliver, set up and stay by your photo booth during this two hour event. All photographs will be supplied in high resolution to bride and groom, along with the other wedding photography.

Full Studio Equipment....Tastfully Selected Props!
This is an extra surprise element to add to your wedding day for all your guests. While you are away getting location shots, your guests will be entertained getting formal studio photographs, displaying messages, creating fun and original shots of the guests enjoying themselves.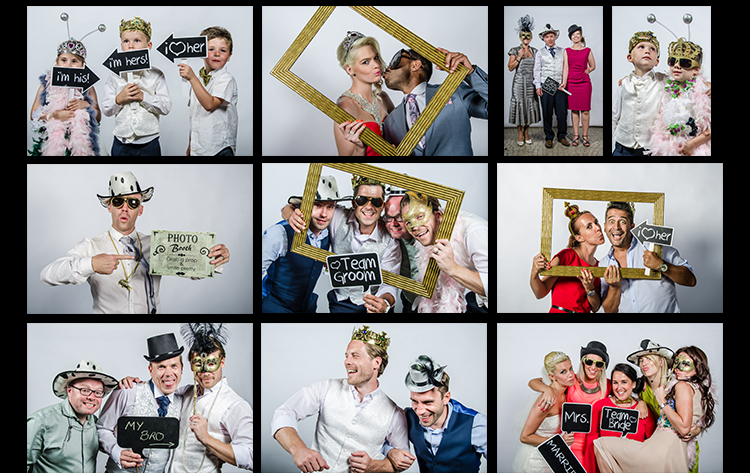 Start the party with all the smiles and memories of a Photo-Booth!
---------------------------------------------------------------------