Groom's Guide- You've popped the question and bought rings but have you given any consideration to the 'romantic' aspect of your wedding celebration? Make your bride feel truly special with some of these lovely tips on how to add the romance to your wedding day. By Karen Healy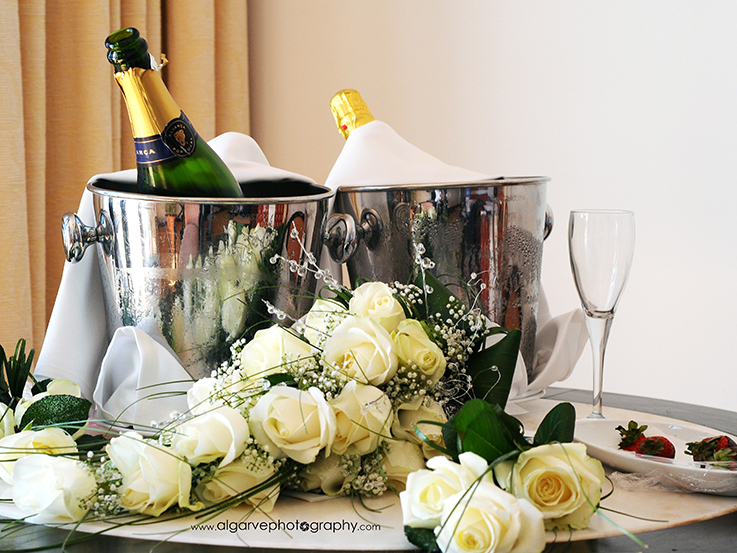 Your big day is nearly at hand. To date you've popped the question, bought rings and spent hours pouring over bridal details, but have you given any consideration to the 'romantic' aspect of your wedding celebration? If not, you might want to put your mind to it because there's no better day to let down your guard and display the 'loving' side of your personality.
To help get your "creative juices" flowing consider one or more of the following ideas:
Send her a gift on the morning of the wedding. Fill a pretty basket with all kinds of goodies, satin or silk lingerie, sumptuous soaps, bath salts and, perhaps, a keepsake teddy bear, and have it delivered, in secret, to her home. Be sure to include a hand written note saying how much you're looking forward to spending the rest of your lives together.
Choose a song that's special to both of you and have it played either during the service or at the reception. Again, do this without her knowing, as the element of surprise is all-important in romance.
During your speech present her with a keepsake item that the two of you can pass-on to your first born child, if you plan to have children. Ideal gifts include a newly minted silver coin, a piece of jewellery or a special momento that holds meaning for the two of you.
At the reception be sure to take your bride aside and let her know how beautiful she is and how happy she's made you by becoming your wife.
If you find that you've been out of her company for any length of time, on your return hold her hand and ask her how she's doing, how much she's enjoying the day, and tell her how happy you are. She'll be delighted with the extra attention you're showering on her.
As part of your wedding speech be sure to speak from your heart. Never make your bride the object of ridicule or joke about her; grooms before you can attest to the fact that such tactics never come off well. You don't have to be mushy, just say in simple, sincere words how much you cherish this day and look forward to many, many years of growing old together.
Add touches of romance to the bridal suite. Lightly scented candles, flowers, Champagne, chocolates, a lite snack, beautiful lingerie, and some relaxing music are just a few key elements. Ask someone from the hotel staff to light the candles, turn on the music, and draw a hot bath for two. Sprinkle rose petals across the bed and dim the lights.
Give her a wedding gift she'll never forget. A string of pearls, a gold bracelet, a car (don't laugh, it's been known to happen!) are perfectly appropriate and something she'll remember fondly forever.
Keep the romance going the morning after. Pre-order your breakfast in bed. Also, if the hotel doesn't offer matching robes, consider buying two and, when you awake, present one to your new wife as a gift (have your initials sewn over the left pocket).